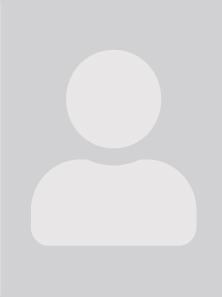 Allegra Reiber
Teaching Instructor
303-871-2807 (Office)
Clarence M. Knudson Hall, 2390 S. York St. Denver, CO 80210
What I do
I teach primarily first-and second year courses in the department including First-Year Seminar and serve as the Credit Transfer Specialist for the Department of Mathematics, providing approval and information to students with transfer and study abroad coursework in mathematics.
Specialization(s)
mathematics education, inquiry-based learning, online learning
Professional Biography
My work at DU has centered around making mathematics knowledge and applications accessible and understandable to students of all sorts. I enjoy teaching courses that access both the useful possibilities that mathematics provides, such as in calculus, and the creative possibilities it inspires, through courses such as my FSEM, "Mathematics Through Fiction" and Math Foundations Seminar, "Graph Theory in the Real World." I do my best to find ways to connect the content in which these courses begin (even business calculus) to the thinking process and legacies of research and applied mathematics.
Degree(s)
EDD, Curriculum and Instruction, Mathematics Education Concentration, University of Denver, 2020
MS, Mathematics, University of Notre Dame, 2006
Licensure / Accreditations
Certified to teach online (Teaching Online Workshop)
Professional Affiliations
Mathematical Association of America
Research
I am interested in mathematics education and how to support student learning in mathematics. My primary research focus has become scholarship in teaching and learning mathematics, including how student mathematical identities develop and impact issues of access and equity. My mathematical field of interest is algebraic and geometric topology.

I have had the privilege to contribute to research and innovation in curriculum development for undergraduates including the 2012-2013 $20K NSM Hybrid Courses Initiative as well as design of professional development for K-8 teachers through partnership with Morgridge College of Education including the "Improving Teacher Quality" $300K grant (funded by Colorado Department of Education), 2011-2012 with PIs Kent Seidel and Nicole (Russell) Joseph, and collaborators Mindy Adair, Jeff Farmer, Jodi Holzman, and Mindy Adair. I have presented/co-presented on efforts in pedagogy at MAA MathFest, regional meetings, campus-wide conferences and workshops, the MSU Teacher-Scholar Forum, and a research poster pre-session at the NCTM annual conference.
Presentations
(2018)
.
Learning to Write and Writing to Learn at all Levels of Mathematics
.
MathFest Project NExT pre-workshop
.
Denver, Colorado:

Mathematical Association of America
.
.
(2018)
.
Addressing Equity and Social Justice in First Year Seminar Courses
.
OTL Faculty Showcase
.
University of Denver, Denver CO:

Office of Teaching and Learning
.
.
(2017)
.
Teaching Inquiry Thinking Across Fields
.
Teaching and Learning Week "Unconference"
.
University of Denver, Denver, CO :

University of Denver Office of Teaching and Learning
.
.
(2016)
.
Get Up and Find the Graph Theory: IBL activities in a flipped liberal arts mathematics course
.
MAA Rocky Mountain Sectional Meeting
.
Grand Junction, CO:

MAA
.
.
(2013)
.
Improving Teacher Quality: Developing, Piloting, Evaluating, and Refining a Coached Professional Development Series in Mathematics for K-8 Teachers
.
National Council of Teachers of Mathematics Annual Meeting
.
Denver
.
.
Awards
Pioneer Award-Faculty 2013-2014, Office of Student Activities
CRB Faculty Member of the Year, Office of Student Conduct-Conduct Review Board