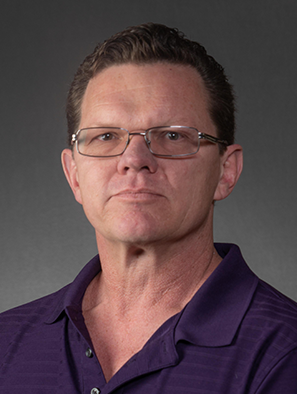 Peter Dobelis
Teaching Associate Professor
303-871-7565 (Office)
Boettcher Center West, 2050 E Iliff Ave Denver, CO 80208
What I do
I teach a human physiology-based non-majors biology class (Molecules to Humankind), and three classes for biology majors: Cell Structure & Function, Exercise Physiology, and Systems Neuroscience.
Specialization(s)
Physiology, anatomy, neurobiology
Professional Biography
I received my bachelor's degree in Exercise & Sport Science (1991) and my Ph.D. in Anatomy & Neurobiology (1998), both from Colorado State University. After obtaining my Ph.D., I did research in the areas of drug addiction and epilepsy, focussing on how these two brain disorders effect the functioning of individual brain cells and neural circuits. In 2015 I joined the University of Denver's biology department and left research to pursue teaching exclusively.
My academic interests include: exercise/performance physiology, neurophysiology, neuropharmacology, and pharmacogenetics.