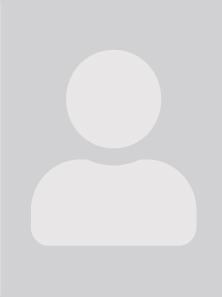 Robert Stencel
Professor and Wombel Chair
What I do
Astrophysics teaching and research.
Specialization(s)
astronomy, astrophysics, telescopes, infrared detectors, high resolution spectroscopy, polarimetry, interferometry, data analysis, computational models and related.
Professional Biography
See http://mysite.du.edu/~rstencel/bio.htm
Degree(s)
Ph.D., Astronomy, University of Michigan
Professional Affiliations
American Astronomical Society
International Astronomical Union
International Dark Sky Association
Research
Pursuing new data related to stellar physics including structure and evolution of single and binary stars, proto-stellar disk and planet formation studies and Interacting binary stars.
Key Projects
Building the First Polarimeter using Stress-Engineered Optics for Astronomy
Epsilon Aurigae in Total Eclipse, 2010 - Revealing the Transiting Disk
MIPS Infrared Imaging of AGB Dust Shells (MIRIAD): Tracing Mass-loss Histories in the Extremely Large Shells Around Evolved Stars.
STARS: Science Through Astronomical Research on Starts
TNTCAM MARK II - A New Mid-Infrared Instrument
Featured Publications
2016 - invited - Interferometric Studies of Disk-Eclipsed Binary Star Systems
2018 MESA calculations of the evolutionary state of the interacting binary epsilon Aurigae
Neighborhood Stars: recognition for making positive difference to the neighborhood
Presentations
(2018)
.
Contributed paper: MESA models for the interacting binary epsilon Aurigae
.
2018 AAS meeting
.
Denver:

Amer. Astronomical Society
.
.
(2017)
.
Redevelopment of Mount Evans Observatory
.
2017 National meeting, American Astronomical Society
.
Dallas, TX:

American Astronomical Society
.
.
Awards
Neighborhood Stars: recognition for making positive difference to the neighborhood, Denver Intra-Neighborhood Council (INC)