Colorado-Wyoming Alliance for Minority Participation
The Colorado-Wyoming Louis Stokes Alliance for Minority Participation (CO-WY AMP) is an innovative consortium of sixteen institutions of higher learning, and has associations with two Native American tribes in Colorado (Southern Ute and Ute Mountain Ute) and two tribes in Wyoming (Northern Arapahoe and Eastern Shoshone). The Alliance's mission is to increase the number of historically and currently underrepresented African American, Native American, Hispanic, Pacific Islander, and Alaska Native students earning bachelor's degrees in science, technology, engineering and mathematics (STEM).
CO-WY AMP is funded by a grant from the National Science Foundation and is headquartered at Colorado State University (http://coamp.colostate.edu/).
University of Denver Initiatives
Intro text about DU Initatives (how the grant money is being used at DU). Roughly 20-40 words.
Academic Excellence Workshops

Teaser text about calculus initiative in E-STEM program.

Undergraduate Summer Research Experiences

Teaser text about summer research experiences.

Learn more about undergraduate research opportunities in STEM

Affinity Travel

Text here about affinity travel benefits and opportunities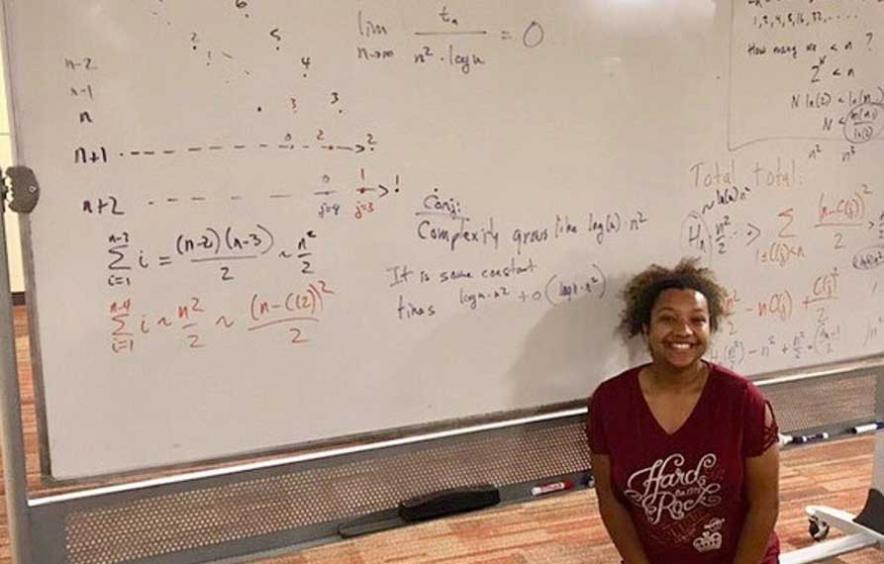 Meet our students
Toni Hinskton, class of 2021, ...fill in text here about Toni, including a quote. Placeholder image above, ask her for a photo. 
"Through summer research, I learned x, y and z. My experience has done blank for my confidence."