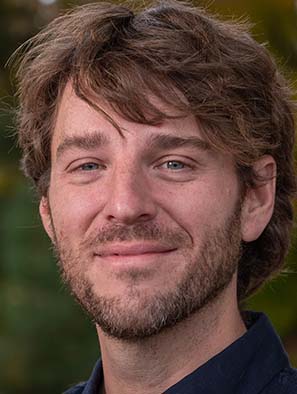 Brady Thomas Worrell
Assistant Professor, Organic Chemistry
303-871-3270 (Office)
Seeley G. Mudd Building, 2101 E. Wesley Ave. Denver, CO 80208
What I do
I'm a chemist that is broadly interested in making stuff so people can make stuff. I like application based research and entrepreneurial activities that stem from basic research efforts.
Professional Biography
I received my undergraduate education at Purdue University where I studied chemistry and worked under Mark Lipton. I attended graduate school at The Scripps Research Institute in La Jolla, California where I worked under Valery Fokin. My research was primarily interested in the discovery of new organometallic reactions and investigation of their mechanism. I next moved to the University of Colorado - Boulder and worked as an Arnold and Mable Beckman Postdoctoral Fellow under Chris Bowman. There I was interested in the development of dynamic and recyclable photopolymers, with a broader interest in additive manufacturing and photo-responsive materials. Stemming from this work I co-founded a startup company, Dynamic Matter LLC, which concentrated on the development of the next generation of holographic materials for use in augmented reality; due to IP constraints, this company is now defunct. I started my assistant professorship in the fall of 2020 at The University of Denver.
Degree(s)
Ph.D., Organic chemistry, The Scripps Research Institute, 2014
Research
We work primarily in the fields of synthetic organic chemistry, polymer chemistry, catalysis, and material science. We are interested in applications in additive manufacturing, dentistry, and photoresponsive materials.