​Explore New Horizons
Solving the problems of today's world requires a comprehensive understanding of science and math. We believe in an educational model consisting of accessibility to research, innovative faculty and interactive learning experiences and prepare our students to be inquisitive, globally-minded citizens.​
"Our specific identity rests firmly with the notions of academic rigor and integrity and fundamental exploration of the ever-complex physical world."

2019 College of Natural Sciences and Mathematics strategic plan Read our full strategic plan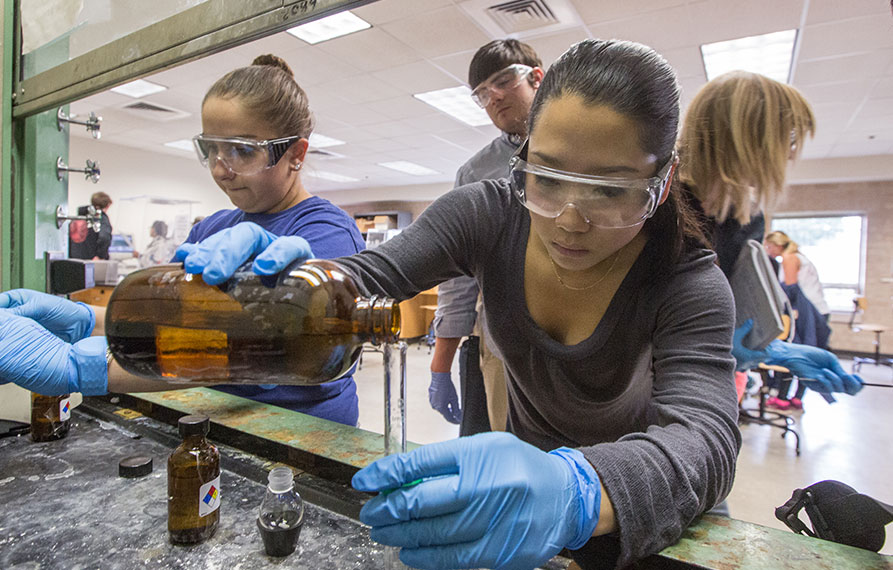 A Multidisciplinary Approach
Our five departments deliver expertise on topics ranging from ecology to biophysics, connecting undergraduate students across campus with graduate students and faculty dedicated to student-centered teaching and barrier-breaking research. 
Within each discipline, students discover unique opportunities to develop analytical and deductive reasoning skills whether in the classroom, in the lab or abroad.