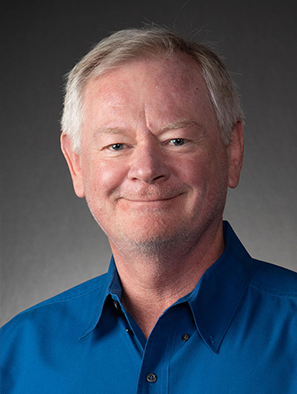 Davor Balzar
Associate Professor; Chair, Physics and Astronomy
Physics Building, 2112 E. Wesley Ave. Denver, CO 80208
What I do
I am Associate Professor of Physics and Chair of the Department of Physics and Astronomy.
Specialization(s)
condensed matter physics, material science, Crystalline Disorder.
Professional Affiliations
American Physical Society
American Association of Physics Teachers
Materials Research Society
Research
My research interests are mainly in studies of materials' properties by diffraction and computational methods. Materials currently of interest include photovoltaics and ferroelectrics.

Selected Publications:
- W. Wang, T. Wang, V. P. Amin, Y. Wang, A. Radhakrishnan, A. Davidson, S. R. Allen, T. J. Silva, H. Ohldag, D. Balzar, B. L. Zink, P. M. Haney, J. Q. Xiao, D. G. Cahill, V. O. Lorenz, X. Fan, Anomalous spin–orbit torques in magnetic single-layer films, Nature Nanotechnology (2019), doi.org/10.1038/s41565-019-0504-0
- Amani H. Alfaifi; Sean P. Dunfield; Ariel E. Hasse; Bryon W. Larson; Matthew O. Reese; Joe Berry; Maikel van Hest; Najm Alhosiny; Davor Balzar; Sean E. Shaheen, Investigating the effect of lamination on FAMACs: toward a new phase space of perovskite solar cell fabrication, SPIE Proceedings Volume 11094, Organic, Hybrid, and Perovskite Photovoltaics XX; 1109420 (2019) https://doi.org/10.1117/12.2529904
- D. Wesenberg, T. Liu, D. Balzar, M. Wu, B. L. Zink, Long-distance spin transport in a disordered magnetic insulator, Nature Physics (2017), doi:10.1038/nphys4175
- D. Balzar, Coherency Strain and Dislocations in Copper-Rich-Precipitate Embrittled A710 Ferritic Steels, Metallurgical and Materials Transactions A 43 (2012) 1462-1467. doi:10.1007/s11661-011-0827-4
- D. Apel, Ch. Genzel, M. Klaus, D. Balzar, Rietveld refinement of energy-dispersive synchrotron measurements, Zeitschrift für Kristallographie 226 (2011) 934-943
- D. Balzar, P.A. Ramakrishnan, A.M. Hermann, Defect-Related Lattice Strain and the Transition Temperature in Ferroelectric Thin Films, Physical Review B 70 (2004) 92103
- D. Balzar, N. Audebrand, M. Daymond, A. Fitch, A. Hewat, J.I. Langford, A. Le Bail, D. Louër, O. Masson, C.N. McCowan, N.C. Popa, P.W. Stephens, B. Toby, Size-Strain Line-Broadening Analysis of the Ceria Round-Robin Sample, Journal of Applied Crystallography 37 (2004) 911-924. http://scripts.iucr.org/cgi-bin/paper?S0021889804022551
- D. Balzar, H. Ledbetter, Voigt-Function Modeling in Fourier Analysis of Size- and Strain-Broadened X-ray Diffraction Peaks, Journal of Applied Crystallography 26 (1993) 97-103

Areas of Research
Photovoltaics
Ferroelectrics
Synchrotron and Neutron Diffraction
Crystalline Disorder
Diffraction Line Broadening.
Awards
Fellow, International Centre for Diffraction Data (ICDD)
Faculty Service Award, University of Denver