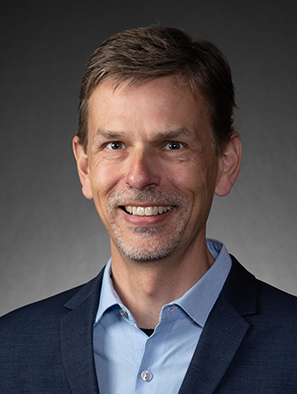 Eric Boschmann
Associate Professor
Director, Graduate Program, Geography & the Environment
What I do
I am an Associate Professor in the Department of Geography and the Environment.
Specialization(s)
Cities, transportation, older adults
Professional Biography
My primary area of academic interest is within the intersection of cities, urban change, and the role of urban transportation in meeting daily needs for older adults or in the access to employment for various sub-populations. I am also interested in geographical analyses of cities, and have written extensively about contemporary Denver, Colorado and Asunción, Paraguay. In addition to teaching introductory level courses (People Places and Landscapes: An introduction to Human Geography; and Geographical Statistics), I teach several urban-related classes, including a First Year Seminar (FSEM) on Metropolitan Denver, an interterm travel course on the rise of the modern metropolis in New York City, Urban Sustainability, and Urban Landscapes. I was born and raised in Indianapolis and earned a PhD in Geography from the Ohio State University.
Degree(s)
Ph.D., Geography, Ohio State University, 2008
Professional Affiliations
American Association of Geographers
American Geographical Society
Research
My research agenda has primarily focused upon the role of urban transportation in the daily lives of two specific sub-populations. First, I have long been interested in inequalities in employment outcomes that result from uneven access to various forms of urban transportation. This includes explorations in dimensions of sustainability in transportation and the impacts of urban form. I am also studying the mobility of older adults in cities to better understanding variations in travel behaviors for daily activities, perceptions of mobility, and the determinants of mobility change over the life course. Across all my empirical studies I enjoy exploring the possibilities of knowledge construction through the use of mixed-methodological approaches, including: statistical analyses, surveys, qualitative interviews, focus groups, and sketch mapping exercises.

Another area of my research agenda is the descriptive geographic analyses of specific urban places. Recently I co-authored (with Dr. Andrew Goetz) the book Metropolitan Denver: Growth and Change in the Mile High City which provides a contemporary snapshot of Denver's interrelated social, political, economic, and natural landscapes. Similarly, I wrote an article profiling the city of Asunción, Paraguay, chronicling the city's evolution over the last 500 years with an emphasis on recent urban redevelopment projects that emerged due to the rise of neoliberal policies.
Areas of Research
Travel behaviors
urban transportation
accessibility
Featured Publications
(2018)
.
Metropolitan Denver: Growth and change in the Mile High City
.
Philadelphia:

University of Pennsylvania Press
.
.
(2015)
.
The impact of transit station areas on the travel behaviors of workers in Denver, Colorado.

Transportation Research, Part A
,

80

,

277-287
.
.
(2014)
.
Sketch maps and qualitative GIS: Using cartographies of individual spatial narratives in geographic research.

The Professional Geographer
,

66

(2)

,

236-248
.
.
(2013)
.
Travel behaviors, sustainable mobility, and transit-oriented developments: A travel counts analysis of older adults in the Denver, Colorado metropolitan area. .

Journal of Transport Geography
,

33

,

1-11
.
.
(2011)
.
Job access, location decision, and the working poor: A qualitative study in the Columbus, Ohio metropolitan area.

Geoforum
,

42

(6)

,

671-682
.
.
(2008)
.
Towards Socially Sustainable Urban Transportation: Progress and Potentials.

International Journal of Sustainable Transportation
,

2

(3)

,

138-157
.
.
Awards
Excellence in Teaching Award , Division of Natural Sciences & Mathematics