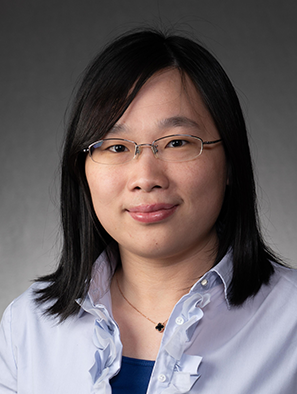 Jing Li
Associate Professor
Director, GIS Minor
What I do
I teach courses and conduct research in the field of Geographic Information Science-- a science that provides a digital way to examine our Earth.
Specialization(s)
higher education, Spatial Analysis, Visualization
Professional Biography
Jing Li is an associate professor of the Department of Geography and the Environment. Her research interests fall in the following subcategories of Geographic Information Science (GIS):Multidimensional Geovisualization, High Performance Geocomputation and Spatiotemporal Data Modeling and Analysis. She teaches GIS courses at both graduate and undergraduate levels. She enjoys working with students to explore the digital Earth with novel spatial techniques.
Degree(s)
Ph.D., Earth Science and Geoinformation Science, George Mason University, 2012
Professional Affiliations
Association of American Geogrpahers
American Geophysical Union
Cartography and Geographic Information Society
Research
The explosion of big geospatial data provides new opportunities to examine and analyze complex geographic phenomena, meanwhile bringing significant challenges to GIS researchers and practitioners related to big data management and analysis. The primary theme of my research is to develop novel methods to address two fundamental challenges in big data driven applications within the geosciences, by: a) providing effective visualization representations to facilitate the understanding of complex geographic processes ingrained in big data (e.g., representing patterns of environmental processes with data collected through Earth observations and model simulations), and b) providing efficient data processing capabilities to enable time critical applications (e.g., constructing high resolution terrain models to facilitate post-hazard emergency responses).
Areas of Research
High performance geocomputation
multidimensional visualization
spatiotemporal data analysis
Key Projects
A security-enabled visualization framework to support mass migration source integration in the OGC Testbed 13
Featured Publications
(2013)
.
Visualizing 3D/4D Environmental Data Using Many-core Graphics Processing Units (GPUs) and Multi-core Central Processing Units (CPUs).

Computer & Geosciences
,

59

,

78-89
.
.
(2016)
.
Predicting visualization intensity for interactive spatiotemporal visual analytics: A data-driven view-dependent approach.

International Journal of Geographic Information Science
.
.
(2014)
.
STModelViz: A 3D Spatiotemporal GIS Using a Constraint-based Approach.

Computers, Environment and Urban Systems
,

(45)

,

34–49
.
.
Presentations
(2016)
.
Cloud-enabled remote visualization for time-varying climate data analytics
.
112th AAG Annual Meeting
.
San Francisco
.
.
(2018)
.
Building a CUDA-Based Parallel Processing Library for 3DEP
.
114th AAG Annual Meeting
.
New Orleans
.
.
(2018)
.
GIS Education in the US: Innovations and Thoughts
.
GIS Software Technology Conference 2018
.
Beijing:

SuperMap
.
.
Awards
NASA World Wind Europa Challenge, NASA
Outstanding Junior Faculty, the 3rd Annual Award for Natural Science and Mathematics (NSM), NSM, University of Denver