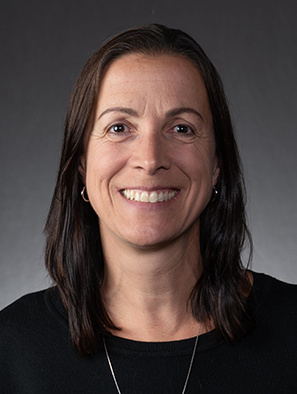 Nancy Lorenzon
Teaching Professor; Director, Pre-professional Allied Health
303-871-2871 (Office)
Nagel Hall, 2194 S. High St Denver, CO 80208
Specialization(s)
Health education, Health equity, cell biology, neuroscience, biophysics
Professional Biography
Dr. Lorenzon joined the University of Denver as faculty in Biological Sciences in 2007. Currently, she is a Teaching Professor in the Department of Biological Sciences. In addition, she promotes education and research through her roles as Director of the Pre-Health Advising, and Director of the Professional Sciences Master's program in Biomedical Sciences.
She teaches courses related to cell biology, neuroscience, ion channels, human disease, and medical ethics. She is devoted to advancing the educational experiences and opportunities for both undergraduate and graduate students especially in field of biomedical sciences and health. In addition to her teaching, Dr. Lorenzon has been very active in developing programs and collaborations between the University of Denver and medical and research communities. Her areas of academic interest include: human biology, healthcare, health education, health equity.
Dr. Lorenzon received her Ph.D., Anatomy and Neurobiology from the University of Tennessee Health Sciences Center and her B.S. in Animal Behavior from Bucknell University.
Degree(s)
Ph.D., Anatomy & Neurobiology, University of Tennessee, Health Sciences Center, 1994
BS, Animal Behavior, Bucknell University, 1988
Professional Affiliations
National Association Of Advisors For The Health Professions
National Professional Science Masters Association
Awards
Student Life Faculty Advisor of the Year for 2016, Division of Student Life, DU
William T. Driscoll Master Educator Award
Undergraduate Faculty Career Champion for the 2016-17 academic year , Career & Professional Development, DU
Service Learning Faculty of the Year, CCESL/ DU
Faculty Pioneer Award, University of Denver