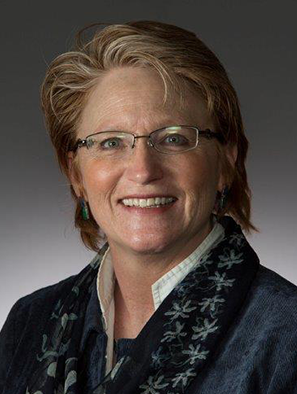 Nancy Sasaki
Teaching Professor
303-871-7879 (Office)
Boettcher Center West, 2050 E. Iliff Ave. Denver, CO 80208
What I do
Teaching Professor for microbiology courses in the department of Biological Sciences
Specialization(s)
Microbiology, Environmental Microbiology, Microbial Ecology, Science Education
Professional Biography
Dr. Sasaki is a Teaching Professor in the department of Biologcial Sciences. Although in the past her research interests included microbial degradation of recalcitrant chemicals in the soil environment, her current research involves the professional development of K-12 teachers in the introduction of the claims/evidence/reasoning model of teaching science in the classroom. Currently, she is a curriculum consultant for Science Matters in America. Dr. Sasaki teaches the microbiology courses in the Department of Biological Sciences and enjoys teaching both non-majors as well as majors interested in the topics of Microbiology.
Degree(s)
BS, Biology, University of Denver
MS, Biology, University of Denver
Ph.D., Microbiology, Colorado State University
Licensure / Accreditations
Professional Affiliations
American Society of Microbiology
National Science Teachers of America
Key Projects
STeLLA - The Science Teachers Learning from Lesson Analysis Professional Development Program: Scaling for Effectiveness
Featured Publications
(2013)
.
Development of the Assessment of Scientific Explanations in Notebook Discourses (ASEND) Instrument
.
San Francisco CA, USA:

American Educations Research Association
.
.
(1997)
.
Genome Conformation and Genetic Diversity: A Closer Look at Several Species of Rhodococcus Isolated from Contaminated Soils
.
In

K. Horikoshi, M. Fukuda, & T. Kudo (Eds.)

,

Microbial Diversity and Genetics of Biodegradation
(pp.

75-82

)
.
Toyko, Japan
.
.
(1969)
.
Using Claims, Evidence, and Reasoning with the Common Core: Professional Development resources from the Math & Science Leadership Institute
.
(K. E. Seidel, Ed.)
.
Denver CO, USA:

University of Denver and Denver Public Schools
.
.
Presentations
(2007)
.
Redesigning Science Methods Courses for the 21st Century
.
Denver, CO:

National Science Teachers Association
.
.
(2015)
.
BUILDING POWERFUL CAREER NETWORKS
.
DU Women's Conference
.
Denver, CO:

Colorado Women's College at DU
.
.
(2009)
.
Designing a non-majors inquiry based microbiology course - Why should the Majors Have All the Fun?
.
Fort Collins, CO
.
.
Awards
Outstanding Teacher Award, Sigma Sigma Sigma Society of Metropolitan State College of Denver
Champion of Change Outstanding Administrator, Diversity Summit on Inclusive Excellence
Robin Morgan Award for Outstanding Administrator, HERDU Women's Conference by Women's Coalition