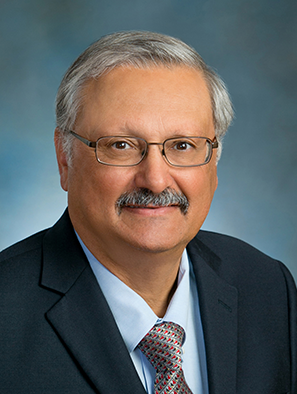 303-871-3596 (Office)
Seeley G. Mudd Building, 2101 E. Wesley Ave. Denver, CO 80208
What I do
My research program focuses on the co-evolution of melanocortin receptors, melanocortin peptides, and the accessory proteins, MRAP1 and MRAP2. I also teach BIOL 2120 "Cell Structure and Function," and BIOL 3650 "Endocrinology, " annually. In addition to advising students and serving on department and university committees, I am an associate editor for the journal, General and Comparative Endocrinology.
Specialization(s)
Endocrinology, cell biology, evolution of hormone receptors, evolution of pituitary hormones
Professional Biography
In the 70"s and early 80" I receiving training in the field of neuroendocrinology. In 1985 I joined the Department of Biological Sciences. I rose to rank of professor in 1992 and served as chair of the department from 1994 to 2010. During my time at DU, my research has focused on the evolution of neuropeptides and pituitary hormones, and the evolution of their receptors. Over the past 10 years our group has focused on the co-evolution of the melanocortin receptors, the melanocortin peptides, and the accessory proteins, MRAP1 and MRAP2.
Degree(s)
BA, Biology, College of St. Thomas
MS, Biology, University of San Francisco
Ph.D., Zoology, University of Minnesota
Postdoctoral Fellowship, Neuroscience, University of Michigan School of Medicine
Postodoctoral Fellwoship, Endocrinology, University of Colorado Health Sciences Center
Professional Affiliations
American Society of Cell Biology
Endocrine Society (U.S.A.)
European Comparative Endocrine Society
Research
Evolution of melanocortin receptors, their ligands, and their accessory proteins
Key Projects
Co-evolution of the Opioid/Orphanin Gene Family and Cognate Receptor Gene Families
Featured Publications
(2018)
.
Analyzing the effects of co-expression of chick (Gallus gallus) melanocortin receptors with either chick MRAP1 or MRAP2 in CHO cells on sensitivity to ACTH(1-24) or ACTH(1-13)NH2: implications for the HPA axis and melanocortin circuits in the hypothalamus of the chick.

General and Comparative Endocrinology
,

257

,

161-167
.
.
(2018)
.
ACTH, Melanocortin Receptors, MRAP Accessory Proteins.

Encyclopedia of Disease
,

2

,

1-10
.
.
(2016)
.
Melanocortin Receptors: Evolution of Ligand Selectivity for Melanocortin Peptides.

Journal of Molecular Endocrinology
,

56

,

T1 - T15
.
.
Presentations
(2015)
.
ACTH, Melanocortin Peptides, and Melanocortin Receptors
.
Wenner-Gren Foundations International Symposium
.
Stockholm. Sweden:

Wenner-Gren Center
.
.
(2015)
.
Understanding the role of accessory proteins in the regulation of some of the melanocortin receptors
.
Annual Meeting of the Zoological Society of Japan
.
Niigata, Japan
.
.
(2015)
.
The ramifications of genome duplication events on the evolution of chordates
.
2nd International Exchange Seminar in Zoology
.
Sato Island, Japan
.
.
(2005)
.
Bargmann/Scharrer Lecture: Reconstructing the Evolution of the POMC Gene: Understanding Opioids and
.
15th International Congress of Comparative Endocrinology
.
Boston, MA:

International Federation of Comparative Endocrinologists
.
.
Awards
2005 Bargmann/Scharrer Award and Lecture; 15th Congress of, International Federation of Comparative Endocrinology
2017 Faculty Career Champion, DU Career & Professional Development
Faculty Service Award, University of Denver, University of Denver