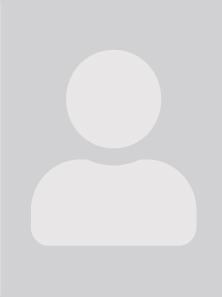 Sarah J. Willis
Teaching Assistant Professor
303-871-5111 (Office)
Nagel Hall, 2194 S. High St Denver, CO 80208
What I do
I teach upper level undergraduate courses in the Physiology in Exercise and Disease program, along with graduate courses in physiology aimed towards clinical exercise physiology (along with high altitude physiology and cardiopulmonary physiology).
Specialization(s)
Physiology, blood flow restriction, altitude
Professional Biography
Dr. Willis is originally from Minnesota and completed her bachelors degree (B.A.) in health and exercise science at Gustavus Adolphus College (2008) and her masters (M.S.) in exercise physiology at Montana State University - Bozeman (2010). She then moved to Sweden as a research assistant under mentorship of Hans-Christer Holmberg at the Swedish Winter Sport Research Centre (2011-2014), and to Switzerland to complete her doctoral thesis in altitude training methods and blood flow restriction under Grégoire Millet at the University of Lausanne in Switzerland (2019).

Along the way she developed a passion for research with the integration of physiological and biomechanical fields. She has gained an incredible amount of knowledge and experience in a short time span and with that has more than 35 publications with experience mentoring many master students.

She is a recent addition to the Department of Biology at the University of Denver and is looking forward to this new chapter as she enjoys the learning process and the challenge of sharing knowledge effectively. She is particularly skilled in the laboratory and will be managing the new physiology lab.
Degree(s)
Ph.D., Life Sciences, University of Lausanne, 2019
MS, Exercise Physiology, Montana State University, 2010
BA, Health Fitness, Gustavus Adolphus College, 2008
Research
I have a great passion for the novel combination of research fields of high-intensity exercise, hypoxia, and blood flow restriction and I seek to continue investigating this fascinating range of stimulus. The relevance of this research area is particular to pairing the use of blood flow restriction with a) high intensity exercise for benefits in athletic performance, b) resistance exercise for large hypertrophy gains and rehabilitation, and c) low intensity aerobic exercise for the clinical populations (aging population fighting sarcopenia, bone loss, etc. and vascular patients).

The problems to explore in this area of research include investigating best practices in protocol selection and optimal pressure settings (specifically regarding the effects of pressure, cuff width, and exercise intensity) for various purposes, and how to prescribe and facilitate blood flow restriction to each population of interest (especially important for clinical patients).
Areas of Research
physiology
blood flow restriction
altitude
hypoxia
oxygenation