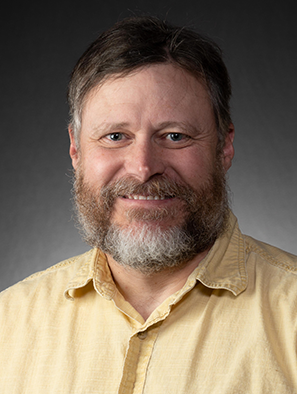 Scott Barbee
Associate Professor
Faculty
Molecular & Cellular Biophysics
What I do
The Barbee lab focuses on understanding roles for RNA/protein interactions in Drosophila models for neurodevelopment and neurodegeneration.
Specialization(s)
Neurodevelopment, neurodegeneration, RNA biology
Degree(s)
Ph.D., Cell and Developmental Biology, University of Colorado Health Sciences Center, 2004
MS, Zoology and Physiology, University of Wyoming, 1998
Professional Affiliations
Front Range Neuroscience Group
RNA Society
Research
The Barbee lab uses Drosophila melanogaster and a model to understand the role of RNA/protein granules in neurons.
Areas of Research
Neurodevelopment
neurodegeneration
Key Projects
Exploring roles for FMR/P-bodies in presynaptic development
Featured Publications
(2016)
.
Presynaptic CamKII regulates activity-dependent axon terminal growth.

Molecular and cellular neurosciences
,

76

,

33-41
.
.
(2013)
.
The miRNA Pathway Controls Rapid Changes in Activity-Dependent Synaptic Structure at the Drosophila melanogaster Neuromuscular Junction.

PLoS ONE
,

8

(7)

,

e68385
.
.
(2012)
.
The conserved P body component HPat/Pat1 negatively regulates synaptic terminal growth at the larval Drosophila neuromuscular junction.

Journal of Cell Science
,

125

(24)

,

6105-6116
.
.
(2006)
.
Staufen- and FMRP-containing neuronal RNPs are structurally and functionally related to somatic P-bodies.

Neuron
,

52

(6)

,

997-1009
.
.