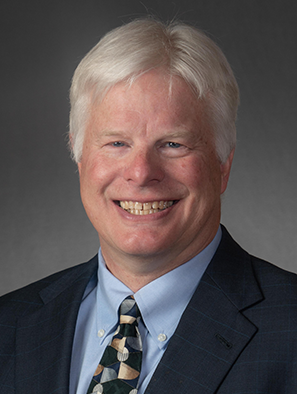 Steven Hick
Professor of the Practice of GIS; Director, GIS Distance Learning Program
MS (GIS) Online Program Director
Faculty
University College
Boettcher Center West, 2050 E. Iliff Ave. Denver, CO 80208
What I do
Steven Hick is the GIS Director and Professor of the Practice in GIS in the Department of Geography and the Environment at the University of Denver.
Specialization(s)
GIS, GPS, UASs
Professional Biography
For over twenty-five years Steven has been directing the Geographic Information Science (GISc) education and research activities in the department. Steven is currently the Director of the GIS Certificate Program and directs one of the nation's first Master of Science degrees in Geographic Information Science. Also for fifteen years, Steven has been teaching crime mapping and analysis at the University of Denver. He also provides crime mapping and analysis technical assistance to law enforcement agencies across the country. Additional professional interests include Transportation and GIS. For three years Steven has been teaching Geographic Information Systems and Statistics in for the Executive Master's Program at the University of Denver Transportation Institute.
Prior to joining the University of Denver, Steven was a Technical Consultant at UGC Consulting from 1989 until 1994. Prior to moving to Denver, Steven was a Cartographer with the Defense Mapping Agency (NGA), based at Fort Sam Houston, Texas between 1985 and 1988. While living in Texas, Steven taught in the University of Texas system on the San Antonio and Austin campuses.
Licensure / Accreditations
Geographic Information System Professional (GISP)
FAA Part 107 Remote Pilot Certificate
Professional Affiliations
GIS Colorado
Organization of Biological Field Stations
International Association of Crime Analysts
Association of American Geographers
Research
Currently working with UAVs in the collection and processing of high-resolution data for use in field research activities.
Areas of Research
GIS
UAVs
Crime mapping and analysis
Transportation
Featured Publications
(2004)
.
Exploring crime analysis
.
.
(2008)
.
Naturally occurring retirement communities along the Front Range of Colorado atlas
.
.
Presentations
(2014)
.
UAVs and GIS: What's on the Horizon in Geography and GIS?
.
Colloquium
.
University of Denver:

Department of Geography and the Environment
.
.
(2017)
.
GIS at Altitude
.
GIS in the Rockies
.
Denver, CO:

GIS Colorado
.
.
(2018)
.
20+ years of GIS at University of Denver
.
ESRI Education Summit
.
San Diego, California:

ESRI
.
.
(2016)
.
Delivering Hyflex Courses
.
Hyflex online course delivery workshop
.
University of Denver:

Daniels College of Business
.
.
(2016)
.
Career Passion
.
Rocky Mountain URISA Career Night
.
Emily Griffith Technical College:

URISA
.
.
Awards
Faculty Career Champion, University of Denver Career and Professional Development
National Geographic Society Certificate of Appreciation, National Geographic Society