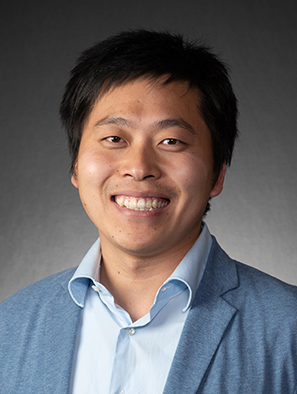 Xin Fan
Associate Professor
What I do
As an assistant professor, I teach classes, carry out research and supervise students.
Professional Biography
I received PhD in condensed matter physics from University of Delaware in 2010. My current research interest is in magnetic dynamics and spintronics.
Professional Affiliations
American Physics Society
Institute of Electrical and Electronics Engineers
DU Faculty Senate
Research
Magnetism has been ubiquitous in the science and technology world. Its applications include energy harvesting and conversion, biological and medical devices, telecommunication, and information technology. My research focuses on investigating various magnetic properties of nano-scale materials.
Areas of Research
spintronics
magnetic dynamics
microwave
magneto-optical
magnetic memories,
Key Projects
EAGER - Generation of Perpendicularly Polarized Spin Current from the Spin-Orbit Effects in Ferromagnetic Thin Film Structures for Memory Applications
Presentations
(2017)
.
Spin-orbit effects with spin rotation symmetry
.
Magnetism and Magnetic Materials 2017
.
Pittsburgh, PA
.
.
(2018)
.
Spin galvanic effect with spin rotation symmetry
.
International Conference on Magnetism 2018
.
San Francisco
.
.
Awards
Physics and Astronomy teacher of the year, University of Denver