DU's Record-Breaking Research Year Powered by Quality Faculty, Staff and Students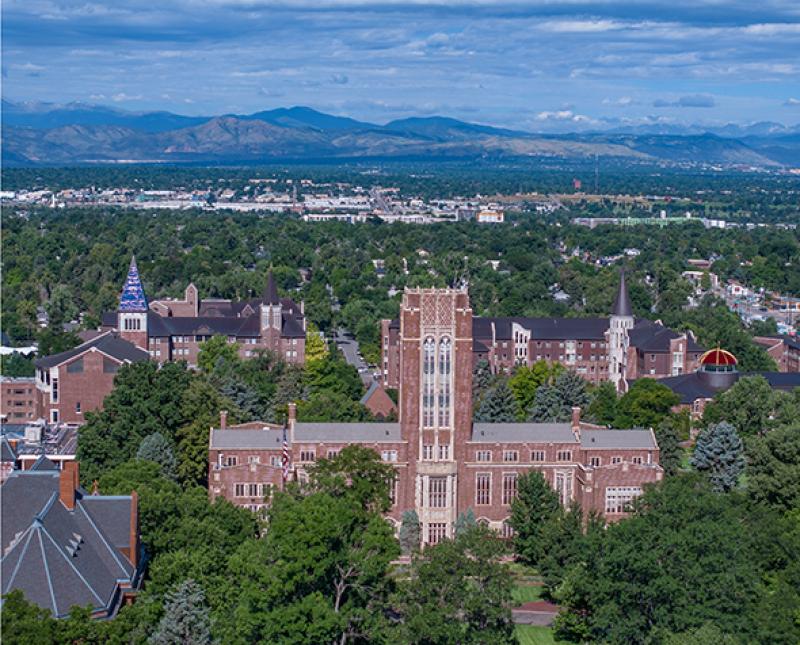 With the University of Denver achieving R1 status late in 2021, there was an expectation of more robust research opportunities in the coming years. That became a reality during the 2023 fiscal year, with faculty, staff and students across campus bringing in a record number of grants while also driving a new high for research expenditures.
According to the most recent report from the Office of Research and Sponsored Programs, the University drew in $62,168,537 in awards across hundreds of principal investigators. This includes more than $14.3 million in August, a mark that was nearly 50% of the FY22 total. Current reported research expenditures also saw a 15.5% bump, up to $46,415,420 in FY23, a number Senior Vice Provost for Research and Graduate Education Corinne Lengsfeld expects to rise to $48 million by the time every single grant is processed.
"That'll be spectacular, if you really think about," Lengsfeld says. "That almost guarantees that next year we'll top $50 million, which is a great place to be at."
She adds that universities often experience fluctuations in research expenditures based on faculty turnover, with the comings and goings of high-fliers having a large impact on the final number. But at DU, 10 years of a steady upward trajectory is driven by quality researchers.
It's also powered by one of the more diverse research portfolios in academia. Lengsfeld says many universities bank on one school—often a medical or engineering school—to bring in most of the grant funding. But at the University of Denver, grants are dispersed across a wide range of fields and colleges.
ORSP is still calculating the total number of principal investigators, but Lengsfeld says it will eclipse 300. A big reason for the jump is the number of brand-new faculty involved in grant awards.
Those factors, ultimately, drive sponsors to continually connect with DU researchers.
"It says that the University is an amazing place of quality," Lengsfeld says. "You don't get sponsors reinvesting more money in you year after year if you're not delivering above and beyond expectations. What we're really seeing is that the quality of the faculty must be continually going up, because the amount of money coming in is continually going up. It's one measure that may be only 300 of the 800 faculty, but if that one considerable portion of the faculty is improving and becoming that well-known, I'll guarantee that the other side is, too. It's not necessarily showing up as dollars, but they go hand in hand."
The office is in the process of tracking which faculty are the most cited among their peers in research, as well as keeping tabs on major award winners. Between three Fulbright Scholars and several career awards, the total picture has DU on pace with neighboring schools.
"The honors that our faculty are getting, we're doing as good as Boulder, our competitive colleagues," Lengsfeld said. "I really think we did an outstanding job coming out of pandemic and really taking off. It's been amazing to watch."