DU owns and operates the Chamberlin Observatory, located just a few blocks from campus at Observatory Park. The Chamberlin Observatory has been open for more than 120 years and hosts a variety of public outreach events each week. Established in 1890, the observatory and its 20-inch refracting telescope are managed and cared for by the Department of Physics and Astronomy.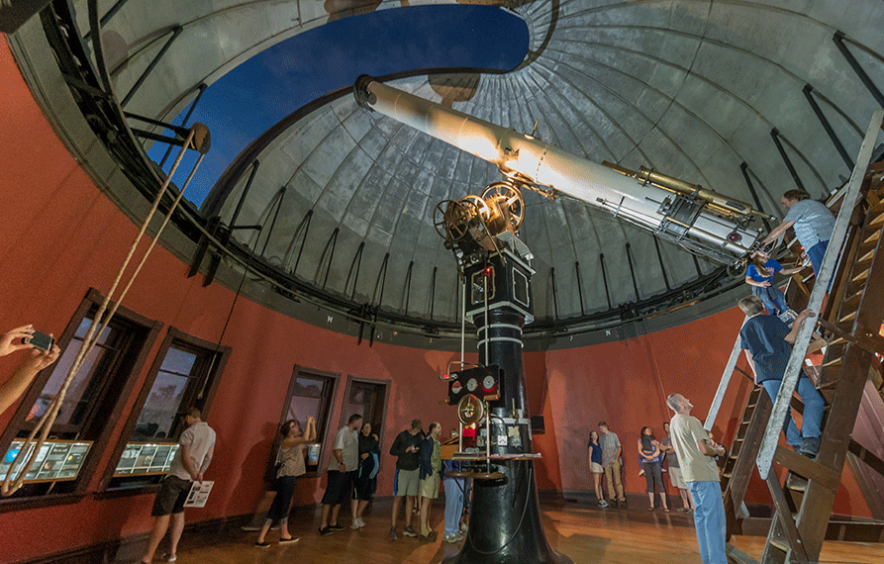 Public Nights and Open Houses
Public nights at the Chamberlin Observatory began in 1894. Hosted by the Denver Astronomical Society, public nights take place throughout the year. Attendees must register ahead as there are limited seats on each night.
Registrations are made through the Denver Astronomical Society website, which also has additional information on available dates and pricing. DAS also hosts monthly open houses with small telescopes on the lawn. These are free and no registration is required.
You can also follow Chamberlin Observatory on Twitter.