April 15-22 Named "Dark Sky Week" by Denver Mayor
Chamberlin Observatory and Denver Astronomical Society will Participate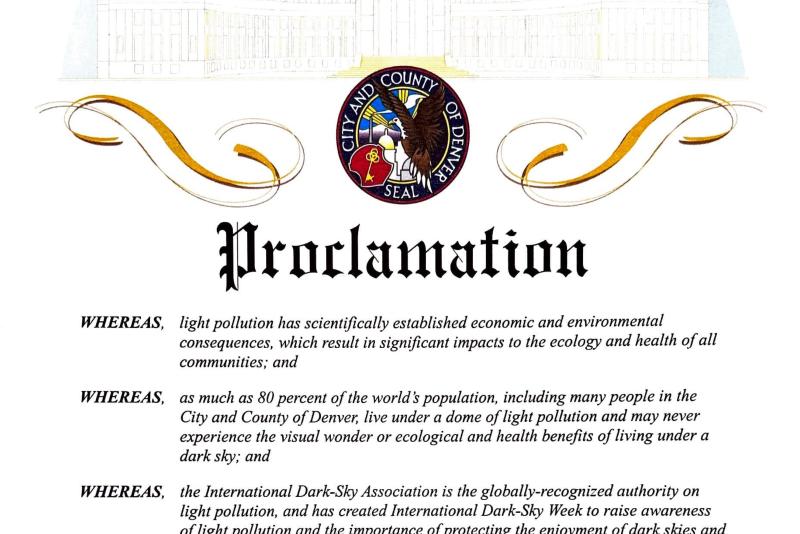 The City and County of Denver has officially proclaimed April 15-22, 2023, as "Dark Sky Week" to raise awareness about the environmental and economic impacts of light pollution. The proclamation notes that about 80% of the world's population lives under a dome of light pollution and may never experience the visual wonder or ecological and health benefits of living under a sky with a vast array of visible stars.
The International Dark-Sky Association, recognized as a global authority on light pollution, created International Dark-Sky Week to promote the importance of protecting the enjoyment of dark skies and responsible outdoor lighting. The Denver Astronomical Society, which relies on dark skies to promote astronomy with the general public and conduct outreach activities, is also mentioned in the proclamation alongside DU's historic Chamberlin Observatory.
The proclamation emphasizes the importance of dark sky education, outreach, practices, and policies to reestablish a connection to the natural night-time environment for present and future generations. The announcement is expected to encourage individuals and communities in Denver and beyond to take actions to reduce light pollution and protect the night sky.
The full text of the proclamation is available here.