Planetary Peekaboo Wednesday Night
See the Moon and Mars align with Denver Astronomical Society on December 7.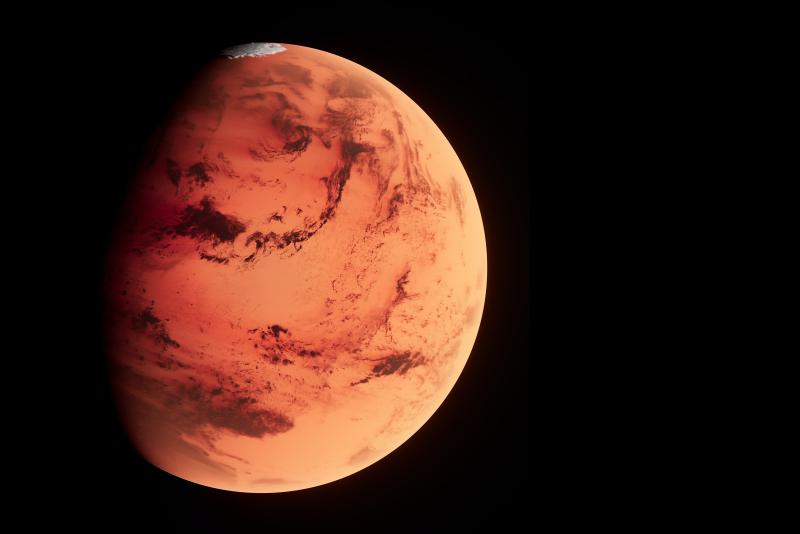 From Professor of Physics & Astronomy and Womble Chair, Dr. Jennifer Hoffman:
The Solar System will put on a spectacular show for Denver skywatchers on the evening of Wednesday, December 7. In a cosmic alignment called an occultation, the full Moon will pass in front of the planet Mars, temporarily hiding it from sight. Viewers will see the red planet appear to touch the Moon on its left (east) side around 7:40 pm MST, then slowly disappear as the Moon creeps past in its orbit. Mars will reappear on the right (west) edge of the Moon about an hour later, near 8:50 pm.
Occultations like this are uncommon, but possible because the Moon's orbit is closely (though not exactly) aligned with the plane of the Solar System. That means that even as they move, the Moon and planets all stay close to each other along roughly the same curved path in our sky. When conditions are just right, they can overlap in a visually striking game of planetary peekaboo.
For the best view, join the Denver Astronomical Society (DAS) at DU's historic Chamberlin Observatory, where there will be multiple small telescopes set up to give you close-up looks at the Moon and Mars. The observatory is located at 2930 E. Warren Avenue, and street parking is available. Make sure to dress warmly! For more information, visit the DAS website.
You can also watch the occultation with binoculars or unaided eyes from your own yard. Both celestial objects are bright enough to see easily even through some clouds. Take a look for a rare and beautiful perspective on two of our cosmic neighbors!