The Department of Geography & the Environment is made up of a remarkable group of students, faculty and staff. We benefit from our modest size, working in a close-knit community where students are able to connect with colleagues and mentors within our department and across campus. 
Our faculty provide expertise in environmental change, human-environment interactions, urban sustainability and geospatial technologies; all with a focus on addressing current social and environmental issues.

Eric Boschmann, Chair, Department of Geography & the Environment Message from the Chairs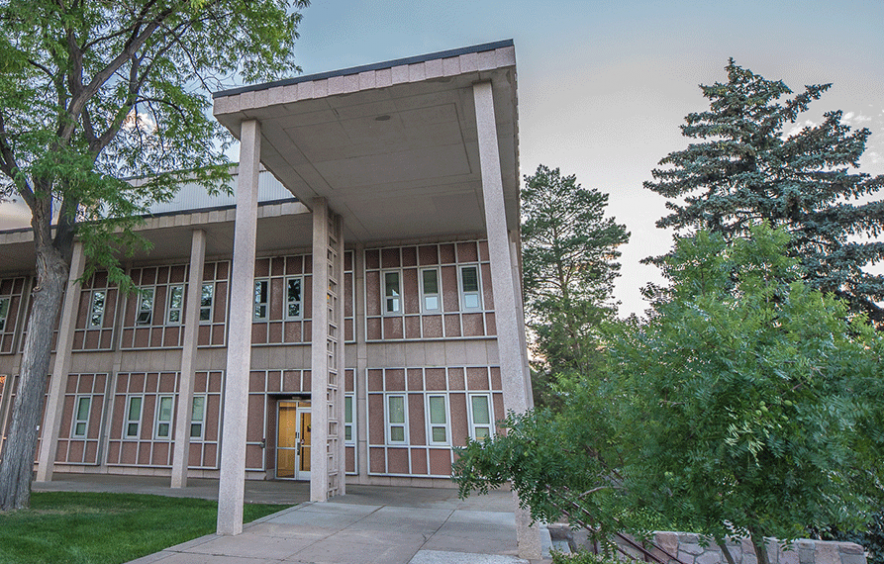 Grounded in Excellence
Our talented faculty are driven by excellence in the classroom and exploration in the field. Learn more about their research interests and view contact information in our department faculty directory.
Staff Members
Our department staff is available to support faculty, students and visiting scholars. Located in Boettcher West, our office is open from 8 a.m. to 4:30 p.m. Monday through Friday.
Graduate Students
Our department offers a PhD and two master's degrees in geography. Graduate students work as teaching or research assistants while pursuing our degree, and are valued members of our research community.
Extended Faculty
Emeritus Faculty

Many of our former faculty members continue to contribute to academic life at DU. 

Adjunct Faculty

Adjunct faculty deliver their expertise to our curricula in a part-time capacity.

Visiting Scholars

Scholars from various other universities routinely visit our department to share research.