Biological Sciences
In DU's Department of Biological Sciences, students work side-by-side with professors who are at the forefront of discovery in both molecular biology and ecological sciences. 
Set in the basin of the Rocky Mountains, Denver provides the perfect backdrop for students looking to to study biodiversity and ecosystem dynamics, and the city is a growing hub for research and development in biomedical and health sciences.
Investigating the Intricacies of Life
Our biological sciences major options are designed to guide students through difficult subject matter to cultivate a deeper understanding of the complex structures and processes of the natural world. 
We offer undergraduate studies in specialized areas such as ecology and biodiversity, molecular biology and cognitive neuroscience in addition to general majors in biological sciences or integrated sciences.
In our graduate programs, students conduct original research in areas of cell and molecular biology, or ecology and evolution. In addition, DU has a growing interdisciplinary biophysics program led by faculty in biology, biochemistry and physics.
Framing Research for Impact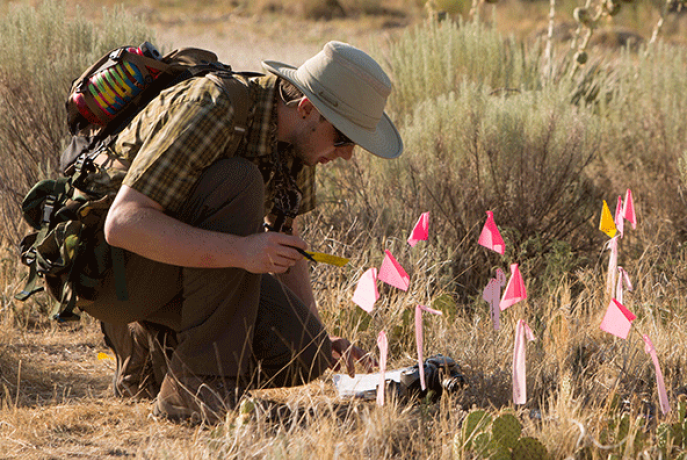 Research is built on a spirit of collaboration between leading faculty investigators, graduate students and undergraduates. Pods of researchers reach across disciplines to work with various departments on campus in an attempt to solve challenges in environmental sciences, sustainability, disease research and health disparities.
Molecular and Cellular Biophysics
DU is home to a renowned faculty of chemists, biologists and physicists working in the field of biophysics. Founded in 2008, the molecular and cellular biophysics PhD program gives students unprecedented access to high-powered research in a field intent on breaking down barriers. Biophysics aims to shed light on biological processes by using cross-disciplinary techniques to analyze research outcomes. Undergraduate researchers also benefit from opportunities to work side-by-side with graduate researchers and faculty with the potential to positively impact medical scientific discovery. 
Health Sciences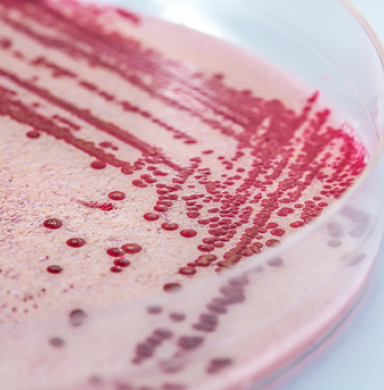 Pre-Health Advising
Our Pre-Health Advising office works to connect students to internship opportunities with community partners as well as health-related training and research opportunities.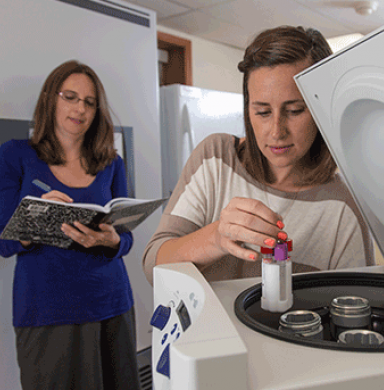 PSM in Biomedical Sciences
A professional science master's (PSM) degree in biomedical sciences prepares students for challenging careers in healthcare from practice to policy.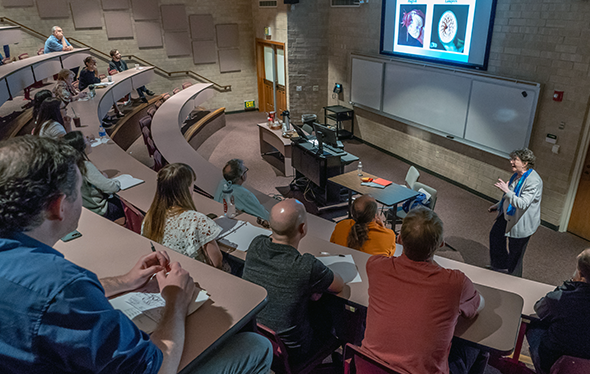 Mondays
Biological Sciences Weekly Seminar
Join the biology department on Mondays for our regular weekly seminar series. Guest speakers from around the globe as well as faculty and students present on research and exciting new case studies each week. 
Contact the Department of Biological Sciences
Randi Flageolle, Assistant to the Department Chair
Office: Olin 102
Email: randi.flageolle@du.edu
Phone: (303) 871-3457