Our department's medium size benefits students who seek personalized advising and support. To help students tackle challenging coursework, we offer continual support such as permanent faculty advising, communal space for students to work together on problems, networking opportunities and career guidance.

Undergraduate Degrees
An undergraduate degree in mathematics provides a strong foundation in math with a particular emphasis on the development of logical and analytical problem-solving skills.

Graduate Degrees
In our research-oriented graduate programs, students and professors work together to advance exciting new research while developing a close-knit community of math scholars.
AI/Natural Requirement
The general education requirement at the University of Denver is designed to introduce students to the different approaches to knowledge and analysis found within academia. Every undergraduate student at the University of Denver must satisfy the AI/Natural requirement from the common curriculum by taking one course within a limited list or by obtaining equivalent credits.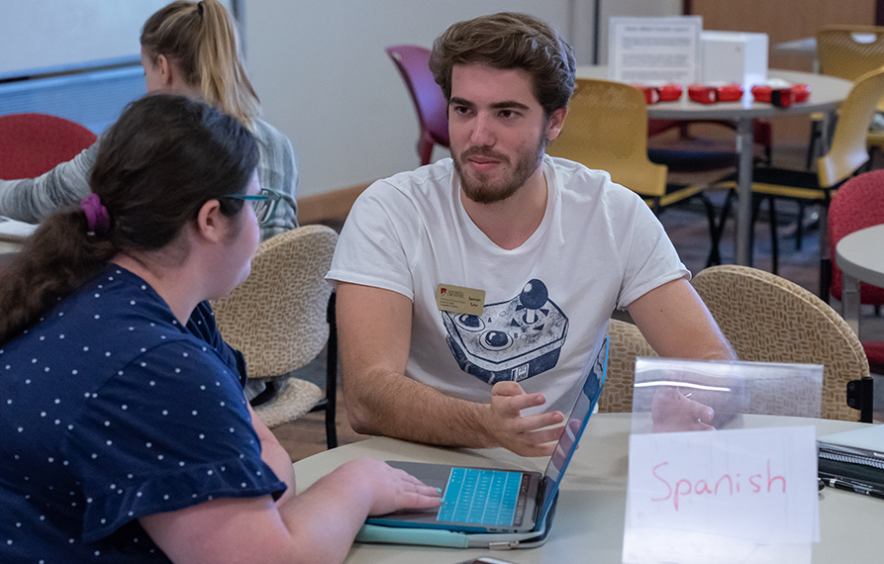 Team-Oriented Work Space
At the Math Center, graduate and undergraduate assistants are available to offer help with concepts and problems in precalculus and calculus. The Math Center is open six days a week.
Career and Professional Development Resources