The Math Center offers free, drop-in assistance for Business Calculus, Calculus I, II, and III, Elements of College Algebra, and College Algebra and Trigonometry. The Math Center provides a place to study, to do homework, and to ask questions. Our assistants offer individual and group-based help (depending on demand) for students in the classes above, focusing on conceptual understanding. 
The Math Center is located in the Anderson Academic Commons (AAC main floor).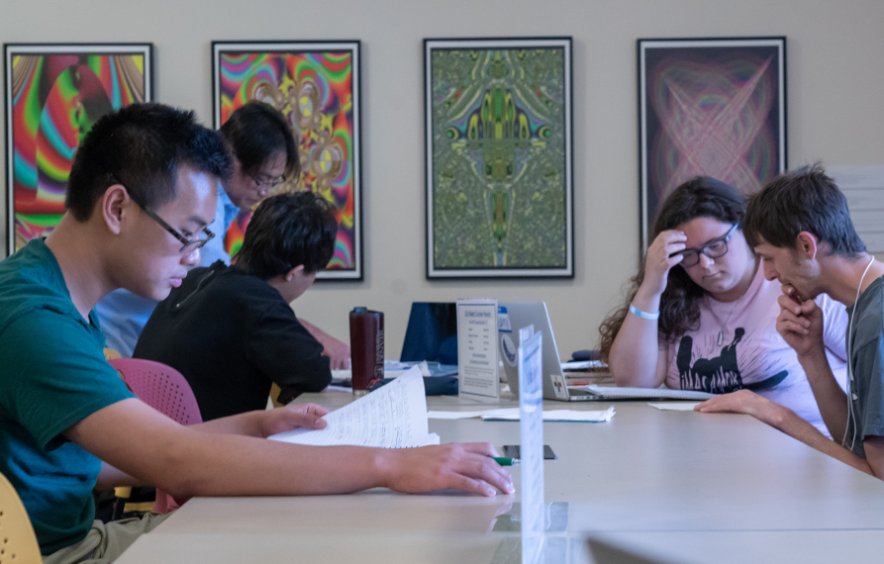 Fall Quarter 2021 Hours
Monday-Thursday (AAC - in person) | 9:00am-6:00pm
 
Anderson Academic Commons (AAC main floor)
2150 E Evans |Denver, CO  80208
---
Friday (Zoom) |  9:00am-5:00pm
Saturday-Sunday (Zoom) | 12:00pm-5:00pm
For Zoom virtual sessions, use the Zoom application; please download it and navigate to our meeting room at https://udenver.zoom.us/j/97617797780.